by

Andrea Patnode

Feb 14, 2017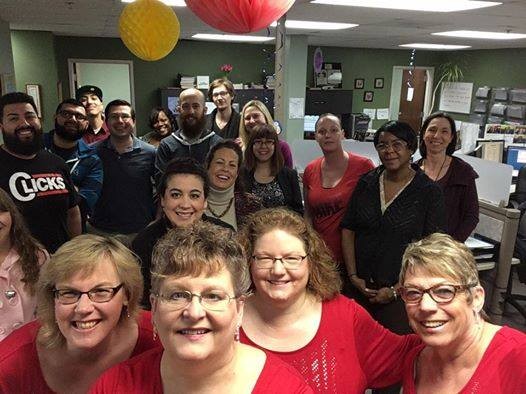 Pick-up quartet "Mixed Nuts" hit the road to deliver 6 singing valentines on Valentines Day! Julie (lead), Karalynn (bass), Pam (bari) and Rochelle (tenor) had a blast singing at Fi-Med Company in Brookfield, Eisenhower School in New Berlin, the Wisconsin Athletic Club in Menomonee Falls, and homes in New Berlin, Pewaukee and Wauwatosa! They wrapped up the day by meeting with sister quartet "To The Max" to sing together for Beth Meyer's mom. What fun!
To The Max had a ball delivering their Valentine's including a visit to West Allis Memorial and a performance for honorary member Dahris to name a few.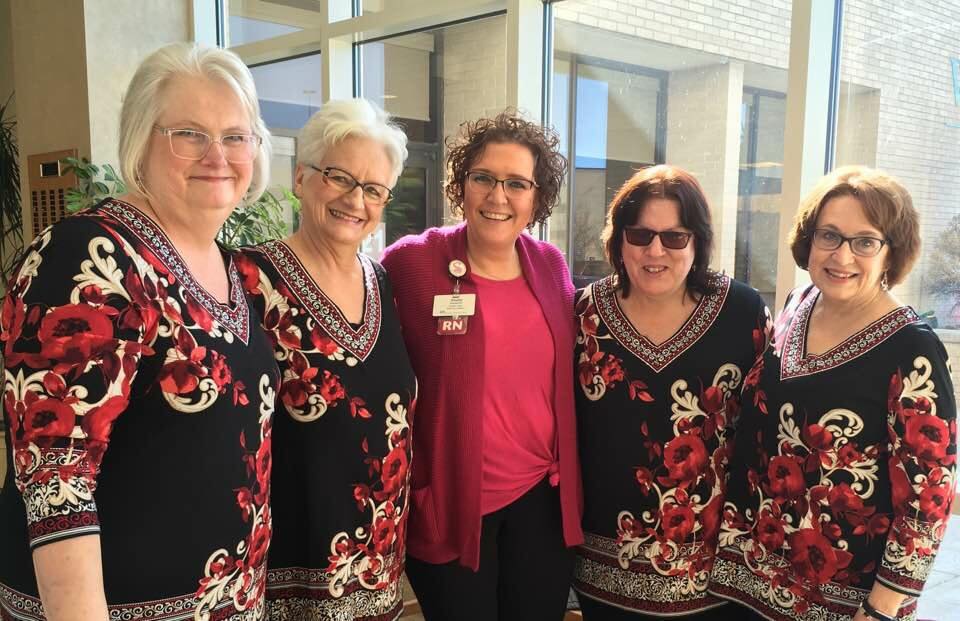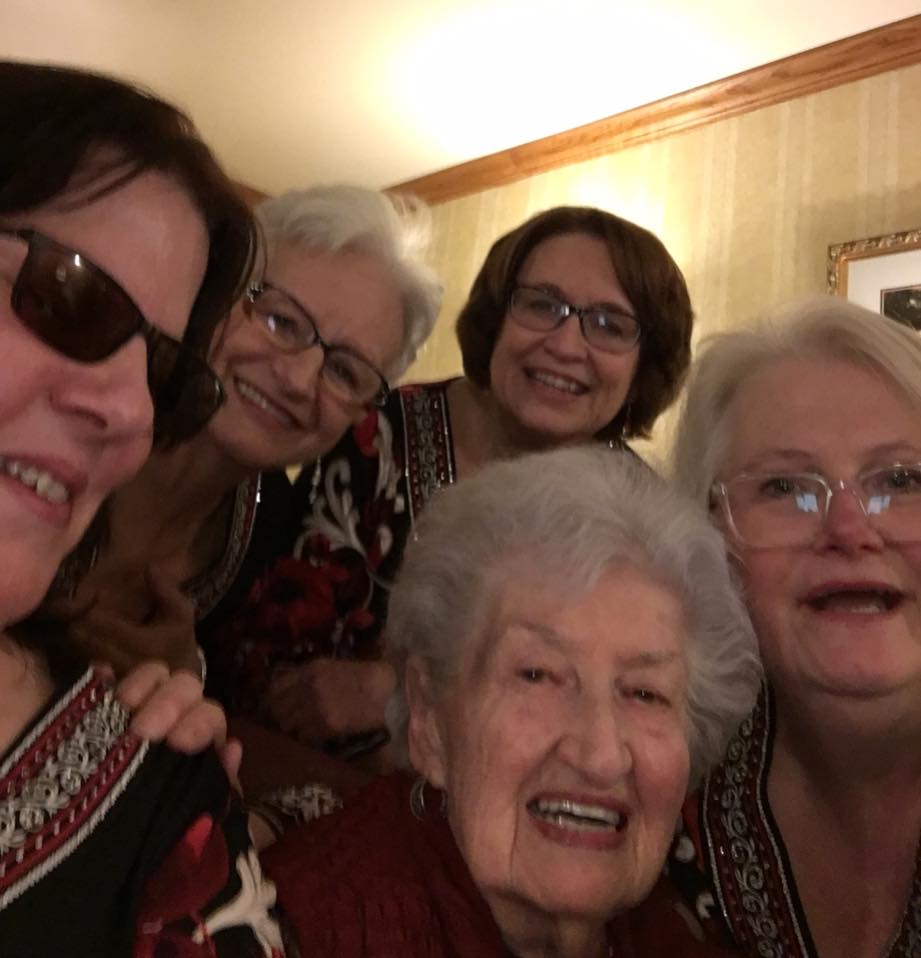 Cool Beans gets the prize for delivering the farthest-flung Valentines! They sang for Ilsa's sister in Germany!!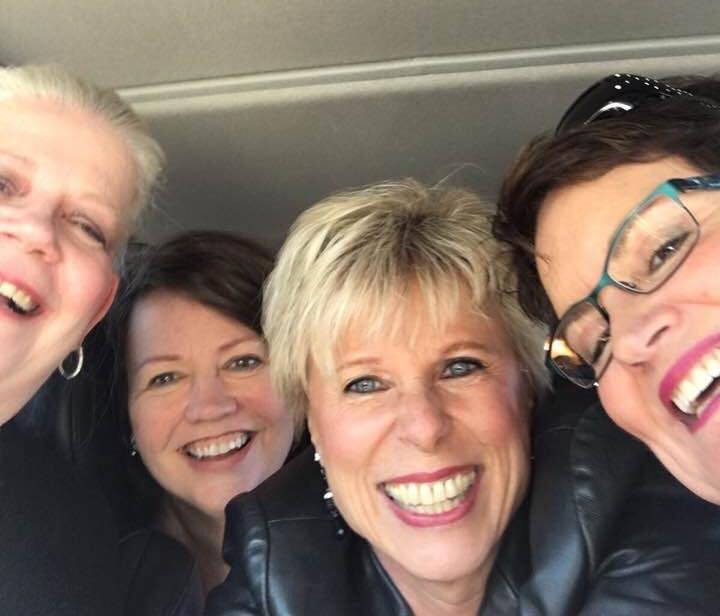 And our final and newest quartet S.A.S.S. even got out there and delivered their own sweet melodies to all those love birds.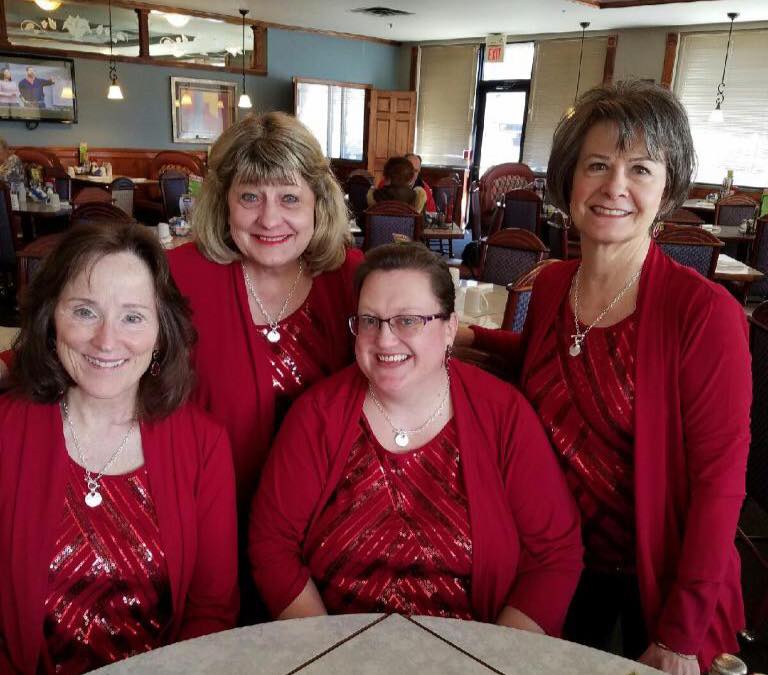 Crosstown Harmony Quartets deliver singing Valentine's every Valentine's Day. Contact us next year to order one for someone you love!
---