by

Andrea Patnode

Jan 30, 2017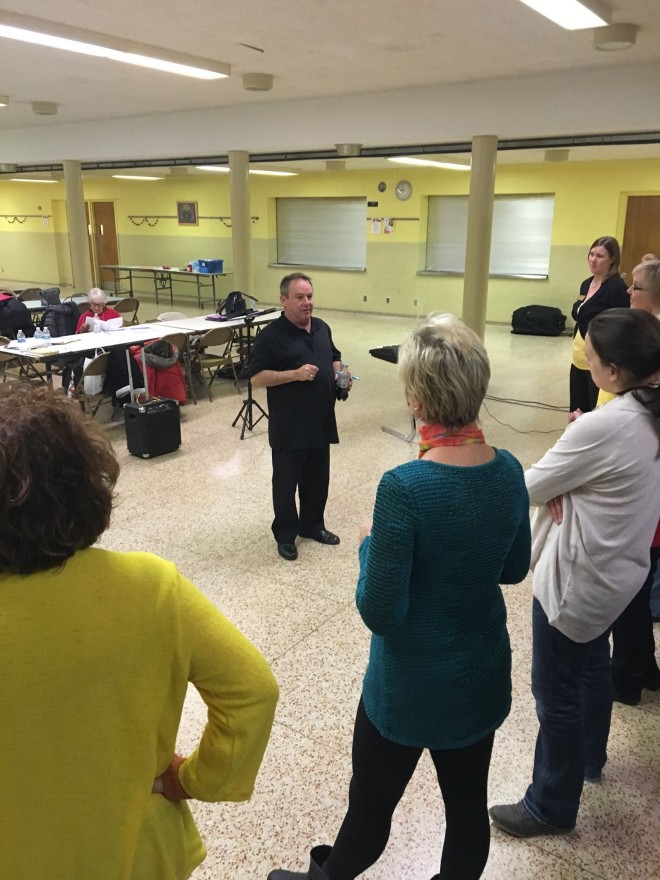 Last night, Crosstown Harmony had a fabulous coaching session with the fabulous Jim Arns. One more step on our way to Regional Competition this April!
Jim Arns has directed the Melodeers Chorus since 1988, and is one of an elite group of directors to receive the Master Director 700, created in 2009 by Sweet Adelines International to honor musical directors whose choruses score 700 points or more (out of a possible 800) in Regional Competitions.
In addition to directing the Melodeers, Jim enjoys an international reputation as a clinician, vocal coach, and music arranger. Although he serves as faculty at numerous regional and international symposia and travels extensively nearly every week of the year, he is "at home" each week to rehearse the Melodeers.
Jim Arns earned a Bachelor of Music degree at Benedictine University, and a Masters degree in Music from Northwestern University. Crosstown Harmony is thrilled to have such an accomplished director right in their back yard. His insight and coaching are priceless!
---