by

Anonymous (not verified)

Mar 23, 2016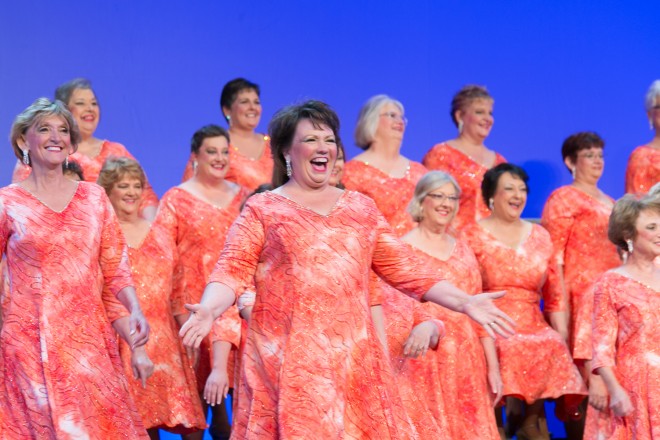 The Women of Note award is given to one member of EACH chorus in Region 3, chosen by chorus leadership, who rises above and beyond at the chorus level. Winners are chosen each year in January and announced at January Jamboree each year. Pictures and bios are displayed at January Jamboree and again at Regional Convention.
Kari Schwartz - Kari,a member of Crosstown since 2005, has worked tirelessly on becoming the best that she can be in all things related to that lovely barbershop sound. Through the years Kari has taken on more responsibility from chorus member, quartet participant, to music team, and her dedication to education and bringing those skills to the chorus is what has lead her to the position she holds today - Frontline Director.  In 2015 Kari was named co-director alongside her mentor, and won a position on the International competition stage. With the resignation of her mentor, Kari rose to the occasion of preparing the chorus for International with her always positive attitude, and thinking outside of the box.  Her energy and dedication in bringing out the best in Crosstown is evident each week and we are proud to have Kari as our new Frontline Director and Women of Note for 2016.
---