by

Andrea Patnode

Oct 07, 2023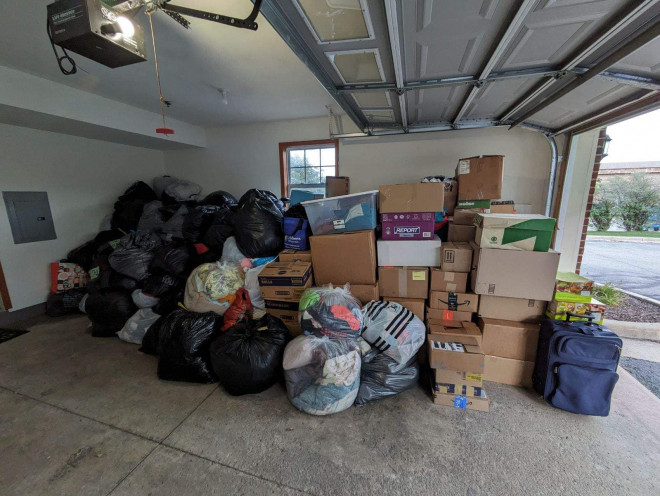 Thank you to everyone who cleaned out your closets, basements, attics and garages to donate to our FUNdrive. After two months of collecting, a few hours of sorting and a 3 hour road trip, we delivered 5000lbs. of clothes, books and household goods to Savers in Crystal Lake, IL. A very very special thank you to the great guys at Camo Crew and their fearless leader, Andy Weins for donating their truck and time!
If you ever need junk, boxes, old furniture, or anything moved—call the Camo Crew! Competent and courteous workers, and everything gets taken apart and recycled. https://camocrewjunkremoval.com/
Savers pays nonprofits like us for our donations. They then sell those donations in their stores. What doesn't sell gets shipped overseas or recycled. In fact they've created a leading recycling and reuse program, where they keep, on average, 700 million pounds of reusable items out of area landfills every year! If you are interested in starting a fundraiser of your own let us know and we will receive a signing bonus for bringing you onboard the program. 
---