by

Andrea Patnode

Dec 14, 2020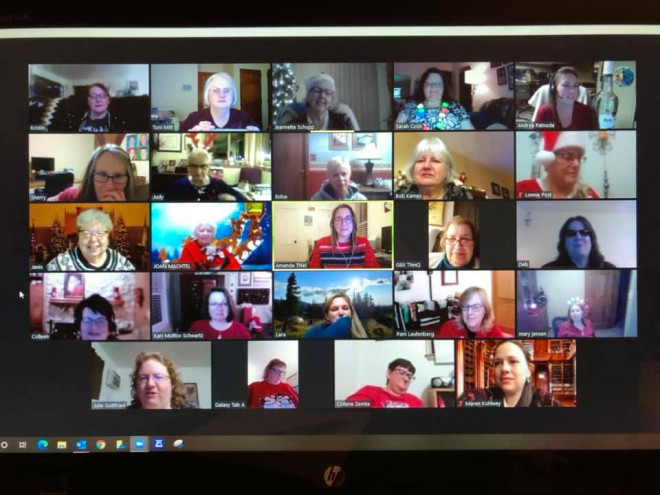 Crosstown Harmony had our first ever Virtual Holiday Party on Zoom last night. The Admin Team packed up cookies and gifts and delivered them to all members over the weekend. Then last night, after singing songs and chatting, gifts were opened, games were played, cookies were eaten! Members presented a gift to Kari in appreciation of her hard work in this Year of Covid, and the Woman of Note award was presented to Toni Mitt, our outstanding member.
Even though we couldn't be together, we were able to see one another for the last time this year.
Happy Holidays and Merry Christmas to one and all. We're looking forward to "Walking in Sunshine" in the Very Happy New Year!
---