by

Andrea Patnode

Dec 01, 2017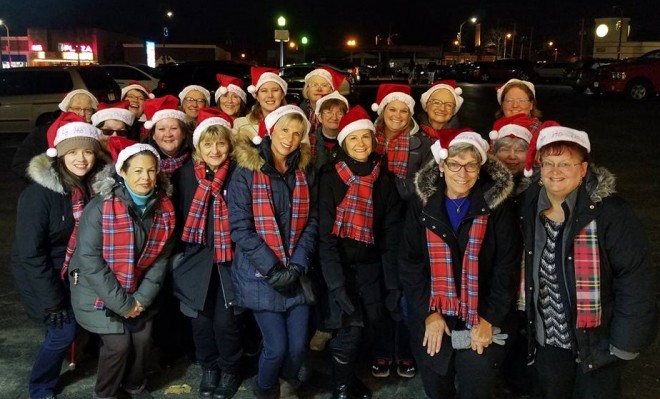 Crosstown Harmony brought lots of Christmas cheer to the Burlington Christmas Parade & Tree Lighting Ceremony Friday, December 1st.
This year's parade theme was a "Who-Ville Christmas in Burlington."  The event was full of sweets, happiness, and fantastical floats that glided through the historic downtown, and Crosstown Harmony was there carolling the streets before the parade to get everyone in a festive mood.
The Christmas Tree Lighting was in Wehmhoff Square Park immediately following the Christmas Parade. Crosstown Harmony Chorus had a great time singing at the tree lighting, even the sled dogs joined in the merriment! Mr. & Mrs. Claus were there as well, meeting children eager to tell them what they want for Christmas. Also, in the park, was Live Reindeer, hot chocolate, cookies and music for all to enjoy! This parade never dissapoints. We can't wait until next year!
---