Event date:
Jan 26 2018 - 7:00pm
to
Jan 28 2018 - 12:00pm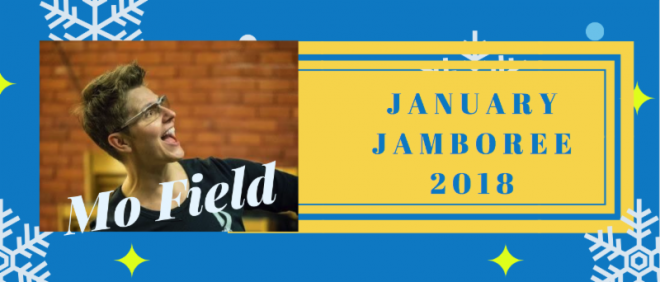 Location:
Holiday Inn & Suites
60440
Bolingbrook
,
IL
United States
Educational opportunities abound when you are a member of a Sweet Adeline's chorus. This year's January Jamboree will feature Mo Field!
Mo Field, originally from Canada, is a musician and earned the title of Master Director with the award winning Stockholm City Voices - a 45 voice women's a cappella ensemble, from Stockholm Sweden. She is an internationally recognized and sought after vocal performance coach, arranger and published songwriter/composer. 
Her facility as a vocalist, and experience as a multi-instrumentalist and professional musician, give her a unique perspective on using the vastness of multiple musical approaches in order to enhance sincere, dynamic and energetic performance from the music. 
This fun-filled weekend will feature:
Several classes focusing on the Expression Category & its application
Topics covered include vocal production, unit sound, characterization, creativity and more
Dedicated classes for section leaders and tape evaluators
Option to purchase a PVI from a Winner's Circle member
Kooky Qwartet Contest (winners receive coveted beer can trophy!)
Socializing and tags!
Mixing together musical development with life coaching and life lessons demands a sincere search for the depths which make us connect more richly as individuals and with people and the world around us. In this organic approach - binding together life with improving your skill set - you will discover an intense, sincere and committed path to exploring your true inner artist. The point is to not only find a voice, it is to find YOUR voice.